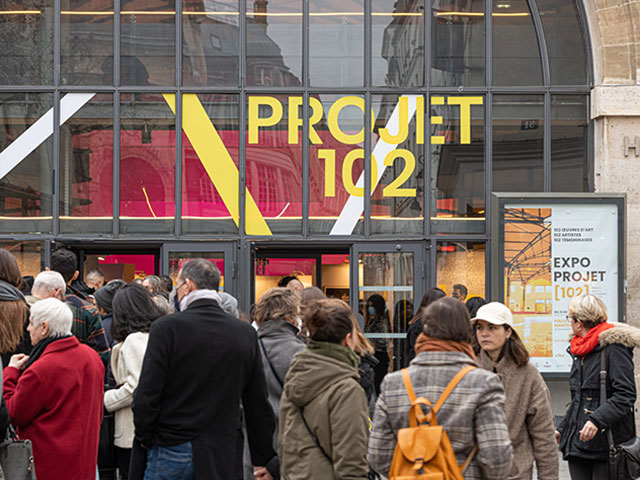 Célia Clément is one of the artists selected for Project 102 which will take place at the Espace des Blancs-Manteaux in Paris.
102 art works, 102 artists, 102 testimonials
#streetart #photography #sculpture #painting
What if art could change reality by opening our eyes, by awakening our consciousness?
The exhibition Project [102], 102 works by 102 artists, offers to look reality in the face and to participate in the construction of a collective conscience in favor of a safer road. 102 children, pedestrians, cyclists, passengers died on the road in France in 2019. How is this possible? If no response to this question, the Project [102] will exhibit 102 works of art coupled with 102 testimonies from road accident victims, relatives, caregivers, emergency services, associations, elected officials, institutions…
The Project [102] is an exhibition inaugurated in Paris, then traveling throughout the national territory and a catalog will be published.
Espace des Blancs-Mantaux – 48 rue Vieille-du- Temple Paris 75004
From Monday, February 21, 2022 to Tuesday 01 March 2022
https://projet102.fr/